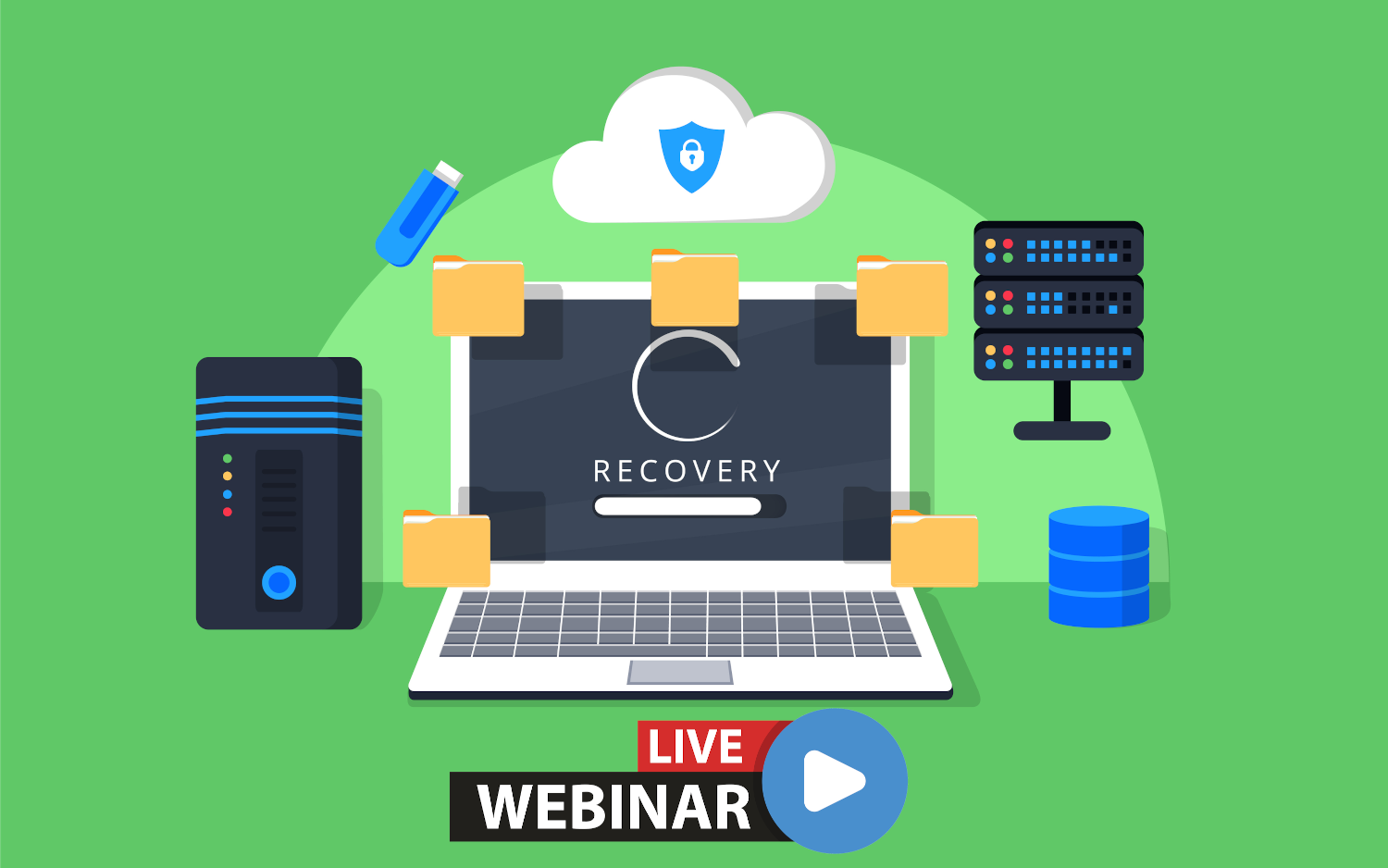 Backup & Disaster Recovery in a Ransomware World
May 27 @ 10:30 am

-

11:30 am

PDT
Maintaining backups and having a developed disaster recovery strategy has always been a necessity for network security and company preservation. With the current boom in ransomware cases, companies should be placing an even bigger emphasis on making sure these protocols are implemented properly, or immediately begin implementing them. Not being able to recover essential files for business operations can halt a company in their tracks: decreasing their productivity by a significant margin, and severely damage finances. In many cases, one attack can put the business out for good!
The National Archives & Records Administration in Washington reported that 93% of companies that have experienced data loss resulting in ten or more days of downtime, have filed for bankruptcy within a year. No one should be a victim to these cybercriminals, but by having a recovery strategy and functioning backups, business downtime can certainly be reduced. It's never too late to integrate an extensive data recovery plan — that is, until you become a victim of ransomware.
Join Alvaka's Live Webinar on Wednesday, May 27th, as we discuss the importance of having a backup and disaster recovery strategy in place, especially during these times of increased ransomware attacks. Planning for a disaster event takes time, knowledge, preparation and budget. If you have not given much thought to this process, you are a victim just waiting to happen. It is more important than ever to put your IT security and backup and disaster recovery programs under scrutiny.
During this webinar, we will help answer the below questions and go over best practices.
How do you know your data recovery will work?

What should you do to assure a successful data recovery?

How do you manage your backup processes for a successful recovery?

Do you need off-site recovery hosting?

What kind of backup and recovery technology should you consider?

Do you need more than one backup system?

What should your next steps be?
NOTE: Link to access webinar will be sent out the week of the event.