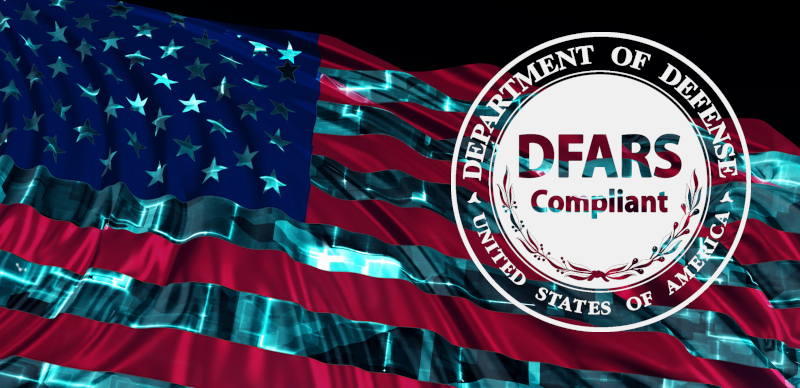 DFARS 252.204-7012 & the CMMC – Where Are We Today?
December 19, 2019 @ 1:00 pm

-

2:00 pm

UTC

Attention DoD Contractors! Have you heard about the DoD's Cybersecurity Maturity Model Certification?
Are you a business or corporation that does work for the Department of Defense? If so, it is required for you to be compliant with the Defense Federal Acquisition Regulation Supplement (DFARS) 252.204-7012 cybersecurity rules.
The Defense Department (DoD) is currently creating a cybersecurity assessment model and certification program (Cybersecurity Maturity Model Certification or CMMC) to evaluate DoD contractors' DFARS compliance maturity levels. The CMMC model is expected to be finalized in January 2020, with full implementation of the program by September 2020. This would mean that 100% of DoD contractors and subcontractors will be required to obtain the CMMC certification by the end of the next government fiscal year in order to bid on new DoD contracts.
And just this past May (2019), the Federal District Court for the Eastern District of California issued a False Claims Act against Aerojet, a division of Rocketdyne, regarding the DFARS Cybersecurity Rule. The heart of the matter is an allegation that Aerojet made false claims regarding their DFARS readiness. Their fault wasn't so much that they were not compliant, but from the fact that they overstated their readiness.
With increasing oversight and enforcement, DFARS compliance is more important than ever for companies in the DoD supply chain.
In this live webinar, Dave Cunningham of Alvaka Networks, will guide you through the DFARS compliance process and discuss the latest news and developments. You'll gain a better understanding of the cybersecurity rules surrounding DFARS and the CMMC, and how to effectively meet some of the confusing NIST 800-171 controls.

*Webinar information will be provided upon registration.
Share This Story, Choose Your Platform!