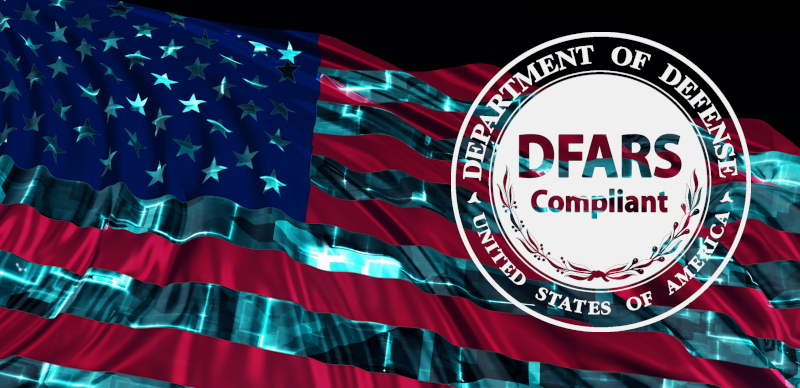 DFARS & NIST Compliance: Where are we today?
December 4 @ 11:30 am

-

1:30 pm
Are you a business or corporation that does work for the Department of Defense? If so, it is required for you to be compliant with the Defense Federal Acquisition Regulation Supplement (DFARS) 252.204-7012 cybersecurity rules. And with increasing oversight and enforcement, DFARS compliance is more important than ever for companies in the DoD supply chain.
Recently, the Federal District Court for the Eastern District of California issued a False Claims Act against Aerojet, a division of Rocketdyne, regarding the DFARS Cybersecurity Rule. The heart of the matter is an allegation that Aerojet made false claims regarding their DFARS readiness. Their fault wasn't so much that they were not compliant, but from the fact that they overstated their readiness.
Join Alvaka Networks, KME Systems, and SonicWall for our DFARS Executive Luncheon on December 4th, as we guide you through the DFARS compliance process and discuss the latest news and developments. You'll gain a better understanding of the cybersecurity rules surrounding DFARS, and how to effectively meet some of the confusing NIST 800-171 controls. We will also be discusing cloud and on-premise solutions that meet the DFARS Clause 252.239-7010, Cloud Computing Services, requirements.

Speaker Bios
Dave Cunningham, Business Technology Officer, Alvaka Networks
Dave joined Alvaka Networks in 2013, and is responsible for Business Development and Strategic Relationships. Dave is a 1982 graduate of Auburn University, receiving a Bachelors of Aerospace Engineering with an emphasis in Systems Engineering and GN&C. He worked as an aerospace engineer for Rockwell International on the Space Shuttle and International Space Station Guidance, Navigation and Controls (GN&C) systems. Dave is an expert on DFARS compliance and has assisted many companies working to achieve their compliance obligations.
Mark Essayian, President, KME Systems Inc.
Mark Essayian is President of KME Systems Inc., an IT support company he founded in 1993 that provides technology products, process, security and business continuity consulting to a wide range of clients. KME Systems helps clients improve profitability via the way they communicate with and assist their respective clients. He attended the University of California Irvine where he earned a degree in Physics with an emphasis in computer science and engineering. With over 30 years of technology background, Mark is an expert and passionate about assisting clients along their IT journey to protect their assets, culture and people.
Phillip Froehlich, Channel Sales Manager – Southern California & Hawaii, SonicWall
Phillip joined SonicWall in early 2019 to support their Southern California partner base, but has been involved with the information technology and security industry since 2001. Skilled in cyber security, enterprise software, email and networking security, he is passionate about the channel and helping solve customers' problems. SonicWall has been fighting the cybercriminal industry for over 28 years, defending government agencies worldwide. They secure more than a million networks, and their emails, applications, and data, in over 215 countries and territories. They offer a suite of solutions, that help many organizations achieve their compliance needs, from state and local to federal agencies.