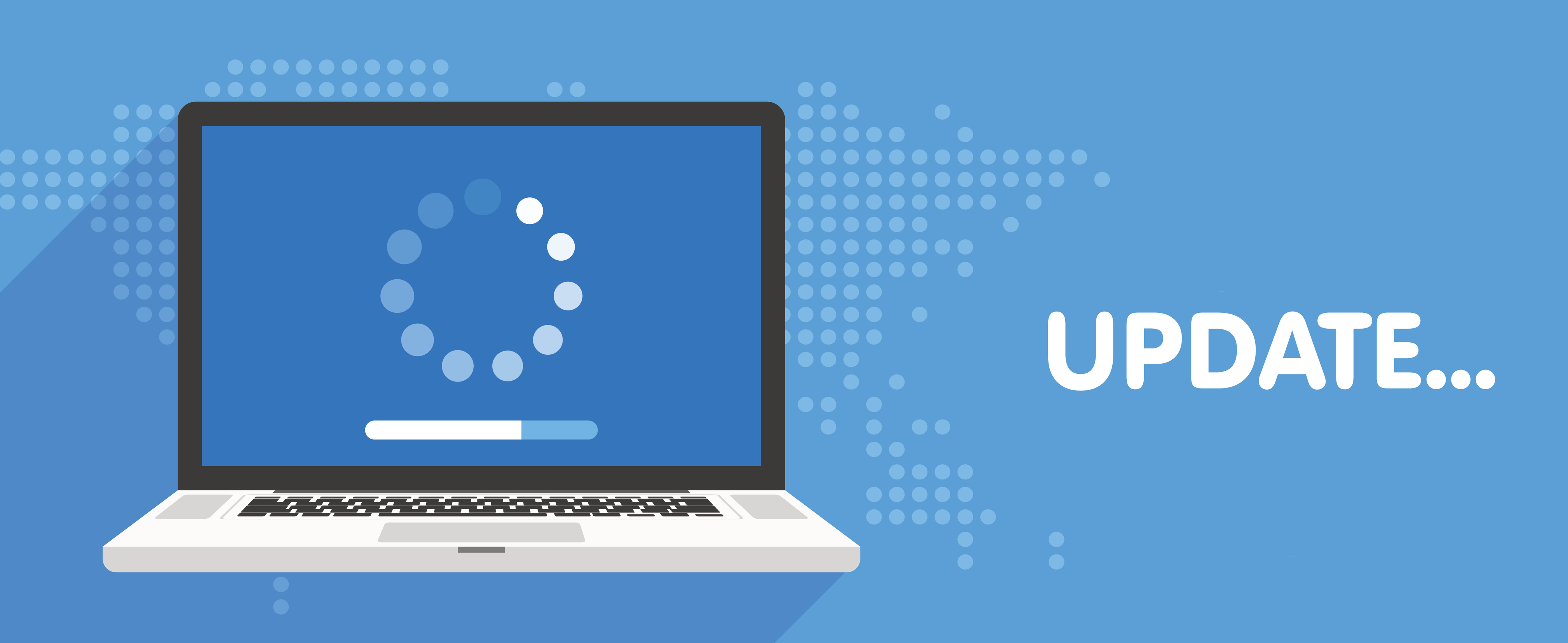 Is your environment fully patched? Close the gateways to malware and hackers!
January 30 @ 11:30 am

-

1:00 pm
If you own a computer, it is very likely you know something about patching, or updating, software. First, this is different from upgrading, which usually means a developer of software has added new features or made significant changes to the application.
Essentially, the term patch comes from the idea of closing a weakness, or hole in software, that allows an attacker to take action they should not. These are discovered either by an outsider or the developer of the software. The patch is designed to modify the application in order to close the hole—otherwise known as a vulnerability—or to fix bugs and/or errors.
Why do we care about closing these vulnerabilities?
The majority of security threats you face today; viruses, worms, spyware and other malware utilize some unchecked vulnerability in your software to compromise your system. A recent study found 98.8% of breaches can be stopped by good patching practices. Patching is your first and most important step in securing your system and keeping it healthy. However, many of the patching practices are inefficient, incomplete and ultimately risky themselves. This leads to unpatched, and therefore, unsecured systems.
It only takes one vulnerable machine to breach an entire network! Failure to patch vulnerabilities in computer code can lead to losses of information that can cost more than your company can afford to pay. Your systems are certain to be exploited if their software security updates are not current.
Our studies have shown that patching is more important for good security than a good firewall. However, the patching process is time-consuming, inconvenient and prone to failure, so it is often neglected by IT Departments.
Lack of reporting makes it difficult to provide management and auditor visibility on this most important security task.
Worries about patching and making sure all systems are back up and running can lead to anxiety for IT and management pros.
A consistent software patching regimen is essential to protect against malware and advanced threats.
There are many other benefits to applying software patches, including adding features, and fixing bugs that make the software run slow or not work right. All software needs to be patched. Whether the software sits on a disk and runs on a server, resides on a chip within a firewall, or is an app that is in your tablet devices, it all needs to periodically be updated and patched in order to be secure.
Join us on January 30th, as we discuss the critical issue of Patch Management, and the steps you can take to greatly minimize your risk of loss. We will also discuss software patching best practices that we follow at Alvaka Networks when delivering on our Patchworx Patch Management as a Service.
---
Speaker Bio – Dave Cunningham, Business Technology Officer, Alvaka Networks

Dave Cunningham is a 1982 graduate of Auburn University, receiving a Bachelors of Aerospace Engineering with an emphasis in Systems Engineering and GN&C. Dave worked as an aerospace engineer for Rockwell International on the Space Shuttle and International Space Station Guidance, Navigation and Controls (GN&C) systems.

Dave joined Alvaka Networks in 2013, and is responsible for Business Development and Strategic Relationships. Dave chairs the SoCal IT RoundTable and advises the Stanbridge College IT Advisory Council. In 1992, he founded Dempsey Bluevar, an IBM Business Partner and Managed Services Partner. As its CEO, Mr. Cunningham grew the firm to be the nation's largest reseller of Tivoli IT Director and participated in two mergers and acquisitions, leading to its sale to Reliable IT in 2012.