Published in Orange County Business Journal by Kevin Costelloe on Monday, July 13, 2020. Alvaka COO and CISO, Kevin McDonald, is interviewed by Kevin Costelloe about the ever-increasing threat of ransomware and how being a victim can bring companies to their knees.
Kevin McDonald of Alvaka Networks, an Irvine based network management and security company, warns to look out for ransomware, the very dangerous type of attack that prevents victims from accessing their systems and then demands payment from these victims in order to restore.
On June 30th, McDonald explained to the OC Business Journal that "We are seeing a massive uptick…In the last couple of years, it's gone from every half hour to every 14 seconds; now they're saying it's going to be down to every 11 seconds that a person or a new organization gets a ransomware attack." The attacks come from not only private entities, but also from state actors like North Korea, Russia and Ukraine. McDonald has seen "entire organizations that are brought to their knees by these attacks. In some cases, they don't survive it."
Alvaka Networks recommends many ways to greatly reduce the risk of being attacked, including applying software patches against vulnerabilities, multi- and dual-factor authentication, backing up data locally, securing insurance that comes with coverage for ransomware payments, and more.
"Ransomware is by far the biggest threat, I think, to organizations that I've ever seen," McDonald said.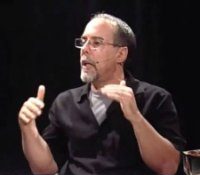 Kevin McDonald, Alvaka Networks
Kevin is the Chief Information and Operating Officer at Alvaka Networks, and has been with the company since 2002. He is a trusted security and technology practitioner and has advised business leaders and corporate executives, along with law enforcement and federal/state legislators. Kevin also consults, presents, writes and trains in the area of physical and cyber security, advanced technologies and compliance.