AlvakaNet℠
Network Solutions
Advanced Network Management.
Alvaka AlvakaNet℠ is a robust suite of Computer Network Services and IT Management Solutions.
Learn more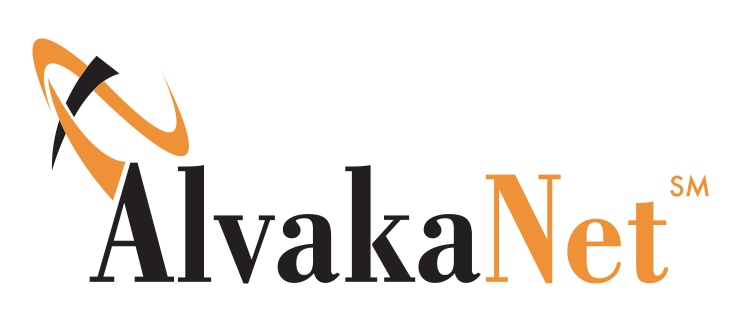 AlvakaNet℠, Advanced Network Management is much more than monitoring. It is 24x7x365 Proactive Network Management that is provided by the best, brightest, and most experienced senior NOC engineers around. AlvakaNet℠ is about making your network invisible to you so that you and your IT staff can be more strategic and focused on the bottom line. AlvakaNet dramatically increases network uptime and availability. AlvakaNet is about ensuring that your priceless and private data are available and secure.
Why AlvakaNet℠ Just Plain Makes Sense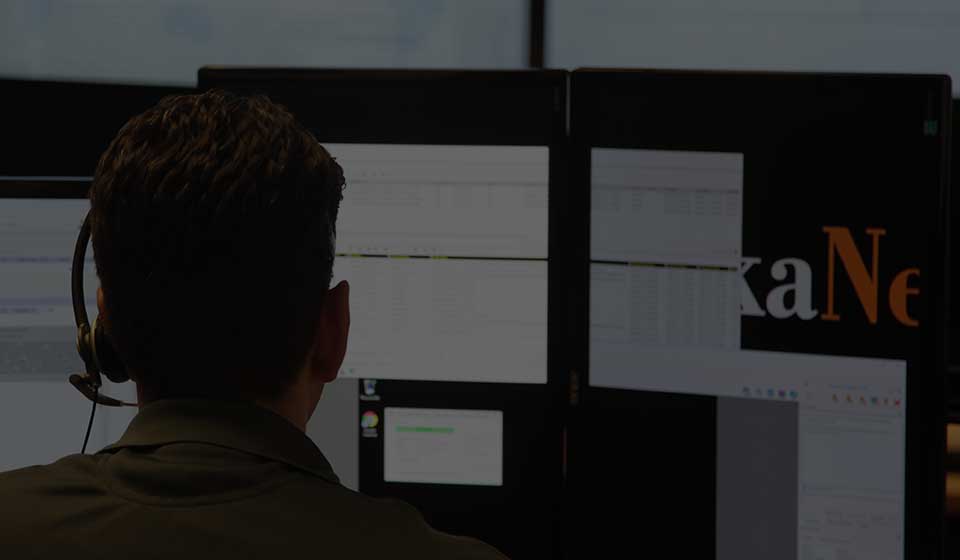 One person cannot possibly know it all. The technology landscape changes every day. Today's highly advanced Information Systems require a combined set of skills that even your most advanced and dedicated IT individual cannot possess. With AlvakaNet, you get a greatly expanded intellectual property pool that is drawn from our expert Network and Business consultants, NOC and Senior Network Engineers and Compliance and Security professionals. We are here to back up your staff and provide the needed support, or in some cases, act as your staff. We ensure that if one of our staff does not have the particular skill needed for a project or problem resolution scenario, another staff member will. We work closely with clients and our employees to be sure the right people are on the team.
When you choose Alvaka, you no longer have to be concerned about constant or sudden IT turnover. Through our process of Managed Services support, documentation and the leveraging of Standard Operating Procedures, we make your internal employee turnover a nearly painless and even invisible occurrence.
Your computer network operates in a dynamic environment that provides you with new and often unexpected challenges and demands. The optimal way to deal with problems is to detect and resolve problems before they can cause potential system failures. And should the unexpected occur, you need instant access to the network experts who can assist you in restoring your network to full functionality. Our AlvakaNet℠ family of services provides those services and more.
Why we are different
We are different because:
We have worked in thousands of environments and our processes reflect that experience.
We constantly strive to create processes that make any client internal employee absence or turnover transparent.
Realize the benefits of a tried and true way of taking care of networks.
We are not your typical VAR or box pushers. Our business model is designed to profit from recommending solutions that best enhance our clients' success, not which product or solution makes us the highest profit.
We have utilized and replaced more tools than most people have seen.
We constantly evaluate the latest technology and processes to pass on pertinent, unbiased information to our customers.
We always use best of breed tools to deliver best of breed service to our customers.
We pride ourselves on providing the right solution for your unique IT Environment
All services are designed for easy customization.
AlvakaNet℠ can be your turnkey, complete outsourcing solution.
AlvakaNet℠ can be a plug-in to compliment and strengthen your in-house resources.
AlvakaNet℠ can deliver both active and passive monitoring to be sure you are meeting the SLAs with your clients and users.
Active Monitoring
With AlvakaNet℠ transaction probes and monitoring, we can create automated transactions that repeatedly mimic actual behavior and responses to measure and report on user experience in a given IT service. This solution is powerful and consistent in creating a constant and predictable measurement of client facing system performance.
Passive Monitoring
AlvakaNet℠ passive monitoring probes measure the actual experience of real users at any given point in time. This amazing solution monitors core applications through a passive network analysis, and inspection of all packets, while measuring the intervals between a request and the response, among other things.
We work with you, to find the solution that's right for your company.  Your Network is Proactively Managed from our Advanced Network Operations Center (NOC) located inside a fully redundant and state-of-the-art data center.  Live AlvakaNOC engineers watch over your network 24x7x365.
Audio Interviews
"What Goes on with Network Monitoring?"

"Why is Monitoring Critical for Your Network Systems?"

"How to Get on Top of Solving Network Problems?"

Do You Need Help Right NOW?
We guarantee we will answer with a live person 24 hours a day.