Alvaka Network Solutions
Vulnerability Management as a Service
Alvaka offer a suite of technologies which ensure the integrity of your network,
24 hours a day, 365 days a year
Learn more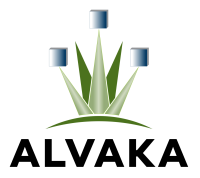 Alvaka Advanced Network Management is much more than monitoring. It is 24x7x365 Proactive Network Management that is provided by the best, brightest, and most experienced senior NOC engineers around.
Vulnerability Management as a Service for the Sake of Cybersecurity
Vulnerability in terms of Cybersecurity is described as a potential weakness in a security system that exposes any organization or individual to cyberattacks easily. Vulnerability management as a service includes a security system specially designed to reduce or prevent the threats of vulnerabilities in your IT section.
Vulnerabilities in a network make it sensitive and susceptible to security attacks which may damage potentially important and sensitive information. Attackers always look for loopholes in security systems.
Management Service
Vulnerability management as a service is extremely important for the cybersecurity of any organization and will perform the following responsibilities:
• Regular checking for new vulnerabilities
• Vulnerability testing and patch management
• Complete visibility of vulnerabilities
• Regular reporting about the vulnerabilities
• Finding out the threat structure and compliance
• Drafting top-priority to-do lists for quick implementation
• Making a measurable service structure
Alvaka Cybersecurity Solutions cater to the needs of companies in all vulnerability respects.
Do You Need Help Right NOW?
We guarantee we will answer with a live person 24 hours a day.