Alvaka Solutions
Network Management Consulting.
Alvaka offer a suite of technologies which ensure the integrity of your network,
24 hours a day, 365 days a year
Learn more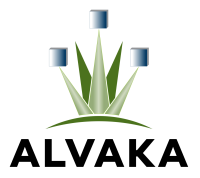 Alvaka Advanced Network Management is much more than monitoring. It is 24x7x365 Proactive Network Management that is provided by the best, brightest, and most experienced senior NOC engineers around.
Securing Your Network through Network Management Consulting
Network management is basically the job of managing computer networks. Network management consulting services take the help of different kinds of software and hardware products to perform their job of network management. Network management consulting has the following main responsibilities:
Ensuring the security of the network and protect the network from hackers or unauthorized users.
Ensuring the removal of the blocks or other threats in the network, for the smooth operation of the network.
Ensuring that the users can use the network properly as well as the network can promptly respond to any kind of hardware and software malfunctions.
Network security consulting services are responsible for the prevention of the leak of important and highly sensitive information from the database of an organization and also viruses and hackers from entering the network. Alvaka in California provides round the clock expert service in Network management and security.