Alvaka is committed to our purpose of improving the lives' of our clients through our IT management and security services.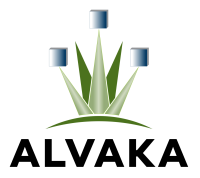 Alvaka's Enterprise Infrastructure & Security Services are much more than network management, monitoring, and security services. It is 24x7x365 proactive and guaranteed live support provided by the best, brightest, and most experienced senior NOC engineers around. It is about making your network invisible to you, so that you and your IT staff can be more strategic and focused on the bottom line. We help today's businesses and enterprises continue to run in the non-stop, mission critical world.
Alvaka's Service Philosophy
One person cannot possibly know it all. The technology landscape changes every day. Today's Alvaka has enjoyed nearly 40 years working in partnership with our clients. Through our trusted partner position, we constantly strive to improve our practices and delivery methods. We will always focus on understanding how our action or inaction impacts our clients' businesses. It is our unwavering commitment to constantly provide real value, and be there when our clients' need us.
We are committed to leading our industry in the push for constant improvement, increased value, and unwavering ethics. For many in our industry, profits are made through failure to be proactive, the injection of mystery and the perception that what they are doing is magic. Alvaka, on the other hand, earns our clients' confidence and investment through open, concise, and constant dialogue. We work towards our clients gaining a true understanding of the positives and negatives of technology. We offer unbiased opinions and only inject new technology where it suits a client's needs, not just our wallets.
Values
We choose to be INTELLECTUALLY CURIOUS.
We strive for wisdom…if we do not know the answer, we will seek it out.
We are COMMITTED to mission success and achieving results.
We get the difference between doing work and achieving success.
We act with unwavering INTEGRITY and HONESTY.
Every decision starts by asking what is the right thing to do, and being accountable for doing it.
We are TENACIOUS and PASSIONATE.
Obstacles may slow us down, but we always find a way to help.
We are about helping other achieve a common goal through TEAMWORK.
It is teamwork that remains the ultimate competitive advantage.
We seek to understand the BIG PICTURE.
We are self-directed and motivated. We want to know why things are and the greater impact of our actions.
Why we are different
Alvaka is 100% committed to investing in the best people and tools available. Since the early 1980's we have led our industry in the area of Advanced Network Management (managed services) and remain out in front. While others are now speaking our language, they are years behind in having a defined and repeatable model and the experience and longevity that we have proven. They do not have tested and perfected people and methods that we use every day to provide premium, yet affordable services.
Alvaka is committed to the promise that "We Will Expertly Manage and Secure Your Network." This is not just a statement, but a deeply imbedded part of our corporate culture. Our commitment starts with the first contact and is the driving force of our company. Our executives, engineers and consultants maintain deep relationships with our clients that deliver mutual success.
As electronic information and communication become an ever growing part of American business, they place a significant burden on those responsible for their stewardship.
Alvaka understands the balance between investment and return. We will continue to develop programs of engagement that empower our clients to make sound decisions about how their information systems should be supported and how to work towards a viable safe harbor against regulatory failures.
Industry Awards
Nimsoft Best Customer Care Platinum Award 2007
Sonicwall Channel Champion of The Year 2006
NASBA Top Overall Reseller Fall 2004
NASBA Best Customer Care Spring 2004
Best of VAR Vision New Business Achievement 2004
VAR Vision Vision Award Spring 2004 – presented to Oli Thordarson
Industry Awards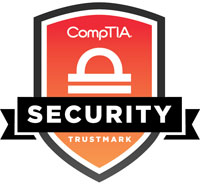 Do You Need Help Right NOW?
24x7x365 guaranteed live support!