Blog written by Mimi Grant of ABL Organization. Originally published on April 3, 2019. Mimi discusses three common IT problems that physicians face and how to deal with them, including insights on ransomware attacks by Alvaka's CEO, Oli Thordarson.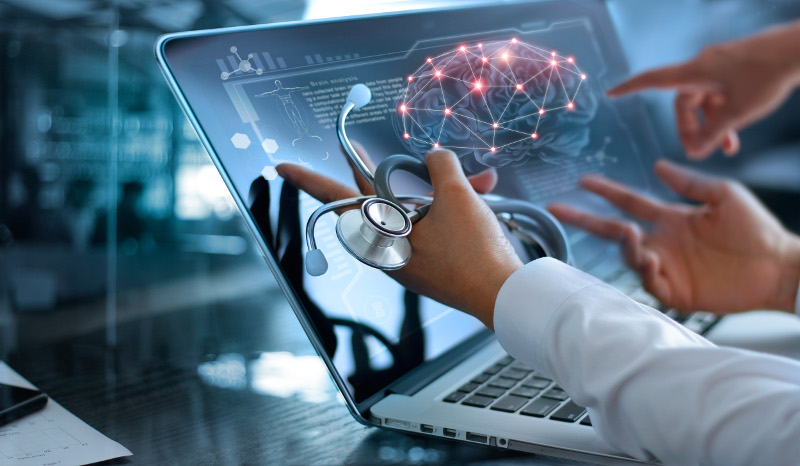 While preparing this week's ABL Healthcare Online, several horror stories impacting physicians jumped out at me. All of them piling on as to why a 2014 survey concluded that America's "burned-out doctors made up 54 percent of the profession." Yet, it struck me that over the past few years, in our Healthcare Round Tables, we've discussed most of these problems – and their solutions. So here are just three of them – as it happens, they all involved IT:
 First – Dealing with EHRs.
It's gotten so bad that there's a new Twitter account, @EPICEMRparody, channeled by a doc for docs, which has more than 13,000 followers in just over a month.  Truly, if you're looking for a good laugh, you've really got to read it. Yet, even though the august Dr. Atul Gawande offered plenty of reasons "Why Doctors Hate Their Computers" in The New Yorker last November, he also suggested there are several silver linings in that electronic cloud.
As Gregg Meyer, the chief clinical officer at Partners HealthCare said, "We think of this as a system for us and it's not. It is for the patients." Turns out that the patients – about ten times as many as the nearly 60,000 clinical users at Partners [that's over half million of them] – love the ability to look up their lab results, remind themselves of medications they're supposed to take, and read their doctor's office notes to better understand what they've been told. In fact, one of the comments on the @EPICEMRparody feed was from a patient basically saying just that.
Dr. Gawande also described a solution that's now being tried out at Mass General: a "virtual scribe" service, in which India-based physicians document the encounter asynchronously, based on digitally recorded patient visits. Compared with "live scribing," this system, called IKS Scribble, is reportedly more accurate—since the scribes tend to be fully credentialed doctors, not aspiring med students—for the same price or less. IKS Health, which provides the service, according to Gawande, currently has 400 physicians on staff in Mumbai giving support to thousands of patient visits a day in clinics and hospitals across the U.S. As their website states, "Creating clinically, financially, and legally accurate documentation makes the job of the physician easier." With Scribble, physicians "are able to return to the bedside interaction and clinical decision-making that inspired them to enter healthcare at the start."…