COO and CISO of Alvaka Networks, Kevin McDonald, sits down with Brian Sherman of IoTSSA for a very candid conversation on building a successful cybersecurity offering. He offers some great advice in this episode, such as using law enforcement as a valuable business resource to protect your clients first, and of course, yourself. Listen to the podcast at the link below and learn why cybersecurity is an organized behavior.
Kevin's extensive resume consists of:
Member FBI Infragard
Member, High Tech Crimes Consortium
Member, Exec. Advisory Board, OC Homeland Security Council
Member, DHS Unmanned Aerial Vehicle Working Group for Los Angeles
Member, US Secret Service's Los Angeles Electronic Crimes Task Force
Chair, Orange County Sheriff/Coroner's Technology Advisory Council (T.A.C)
Kevin refers to himself as a practitioner, rather than an expert, as the landscape is rapidly changing on a daily—even hourly—basis. This requires all IT Service Providers to become a student in the field, and adopt an ongoing practice of staying educated and up to date.
Fear, uncertainty and doubt (FUD) is a reality, not a sales position. Only 1 in 5 companies will survive after a cyber attack. From a data breach to ransomware, they can be equally as crippling. Cybersecurity needs to be in the threat column of any organization's SWOT analysis…from start-up to enterprise.
Brian and Kevin also discuss the value of accreditations and vulnerabilities that a third party analysis can provide for you and your clients. Alvaka Networks has earned the CompTIA Security + Trustmark, which is based on the NIST Framework.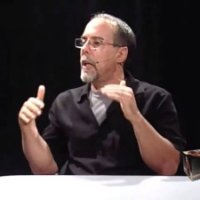 Kevin McDonald, COO & CISO – Alvaka Networks
Kevin B. McDonald is the chief operating officer and chief information security officer at Alvaka Networks. Kevin is a trusted technology and security practitioner and public policy advisor to some of America's most influential people and organizations. He advises corporate executives, federal and state legislators, law enforcement, high net worth individuals and other business leaders. He is a sought after consultant, writer, presenter and trainer on the issues surrounding personal, physical and cyber security, compliance and advanced technology. Kevin has written for and been interviewed by dozens of national publications and on major television, radio and digital outlets.