FortiOS Ransomware and Cyber Breach Vulnerabilities are Back!
Fortinet is again the target of hackers, ransomware hackers specifically. Fortinet's big problem is a zero-day buffer overflow vulnerability in FortiOS. We have seen that it is already leading to breached systems via remote code execution.
If you need advice or immediate assistance with the recovery of your systems due to Fortinet ransomware, Alvaka has a lot of experience working with these breach cases and we are available 24 hours a day. We have been involved in the ransomware recovery of several Fortinet hacks resulting in some serious cases in 2020.
The affected systems are listed at the Fortinet website, and also below for your convenience.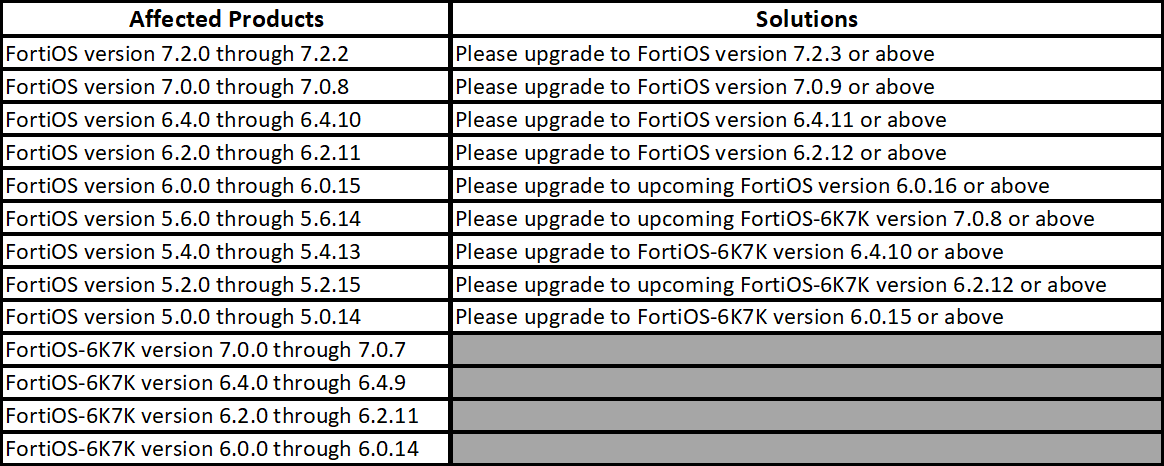 Alvaka's US-based NOC personnel will answer your call, quickly gather your contact information and information related to your incident, and immediately put you through to one of our expert case managers who will advise you on your best path to recovery. We primarily serve mid-size to large enterprise firms in North America and globally.
An extensive library of information ransomware is available within our website. Check out our Ransomware Recovery and Ransomware Rescue pages for specific information on how to handle ransomware attacks.
For immediate help 24/7, 365 days a year, call (877) 662-6624!
Latest Ransomware Related Blogs