Oli Thordarson, CEO of Alvaka Networks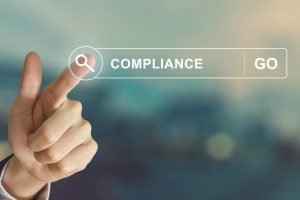 Alvaka Networks has a series of pages on various IT compliance regulations for sectors like HIPAA, PCI, DFARS and more. Many of these pages have web forms visitors can fill in for more information, support, or to request a call. We get some really interesting inquiries at times. Sometimes it is someone who has been drinking and they decide to fill out a form in the middle of the night. Other times it is someone selling something and we are getting web form spam. Mostly it is people making legitimate requests looking for Alvaka Networks to contact them. And one time, it was a little old lady stuck at home with a disability.
This past Saturday morning we received a web form. Someone landed on our DFARS Compliance landing page. This page speaks to the somewhat wonky topic of security and compliance for companies holding Department of Defense contracts, who are subject to Defense Federal Acquisition Regulation Supplement 252.204-7012 and its corresponding NIST 800-171 security guidelines. So that right there, is a bit of a mouthful to read.
Enter the Little Old Lady. She is having a problem with her Android phone, which is getting a message that she is "out of compliance." She pokes around the Internet and finds our DFARS landing page on compliance, and fills out our webform asking us for help with her problem. I receive copies of all the webforms submitted to Alvaka Networks, and I am sitting at my computer this particular Saturday morning and see this strange submission. She lists her company as "personal mobile phone account," provides her phone number and email, tells us she found us via Google, and then writes in the comment field: "I am replying to you somehow someone still believes that I'm not complying I wish anyone could just tell me what the hell I'm supposed to do I don't want to do this wrong but I want to be able to least look at my email for God sake."
I have no idea who this person is, but the request piques my interest, so I call her. Instantly, I can tell it is a little old lady and, within a few words, I can tell she is desperate and in over her head. After a lot of talking, I eventually find out that she just wants to be able to go onto the State of California Lotto site to look up the winning ticket numbers, but her phone won't let her do that. It is telling her she is out of compliance. She complained that the people at AT&T could not help her. After more discussion, I find out she has a nephew living with her. He has a work at home job and his employer supplied him with his router to access the company network. Ah ha! She is complaining about getting a message about not being in compliance. I bet that the company has some content control policies in place that don't allow surfing to gambling sites. To help prove my theory, I suggest that she go to a Starbucks or other public network and see if she can access the website that way. This is when I find out she is disabled and can't do that. But she is happy and decides to talk to her nephew about the problem.
A couple days later–instead of emailing me or calling me back–she fills out another webform. She writes, "You kept popping up as if you were trying to email me I need help my phone thinks it's an iPhone still and I don't know how to fix this I believe the problem occurred when the tech transferred my phone log from my iPhone to my Android but now I cannot figure out how to get this fixed and I cannot go to a bunch of stores and apple places and stuff like that I need help I'm disabled and I have no transportation and I have no money but I have a sense of decency and I don't want to be doing something that I'm not supposed to do and I have been begging for help and I cannot seem to get my phone out of iOS but it needs to be because it's not an iPhone but I'm computer stupid help please please."
The part about me "popping up" is funny. She is referring to our Google Remarketing campaign. Since visiting our website, every time she goes onto YouTube or Google Display Ad Partner sites, she is seeing our Alvaka Networks' advertisements pop-up. Clearly she is struggling and I feel bad for her. I call my son Kristjan and ask if he will go out and help this poor woman pro bono. She is about 40 minutes away, but he agrees to go help her. At this point, I don't know how this story will end, but I hope Kristjan can get her problem straightened out so she can see her winning lotto number posted.